What Should Players Look For When Tracking Down the Best Betting Sites in India?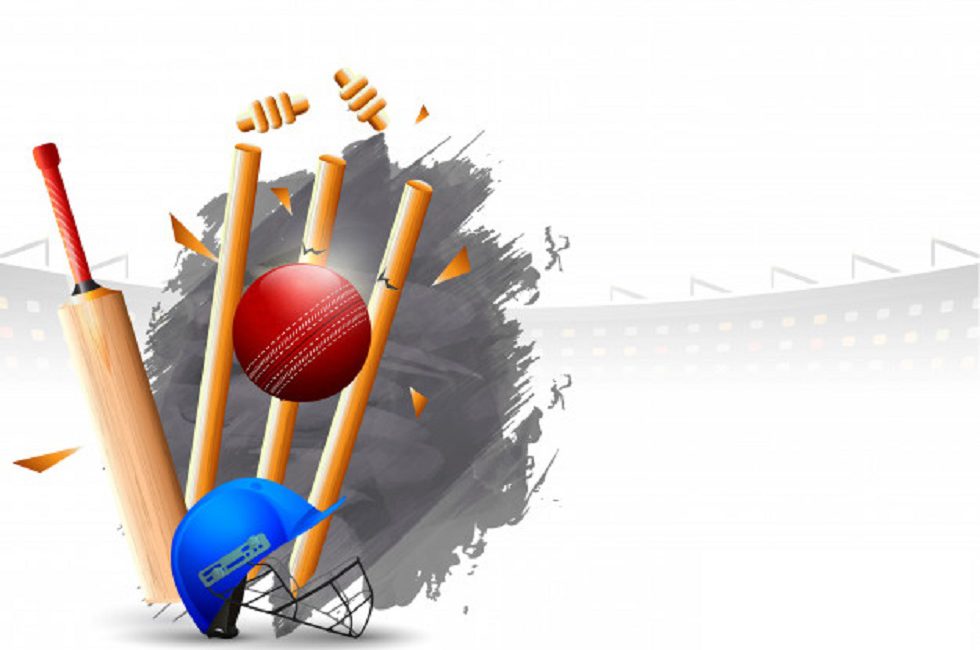 We heard you're on the lookout for the online cricket betting sites. Well, we've got news for you. Considering we are betting experts, we know a thing or two on how to narrow your search down to the best betting providers.
So, what do we look for when we recommend betting platforms? You'll have to tune in to this guide know exactly how we track down the top contenders. Check out what we have to say, below!
Is Online Cricket Betting Legal in India?
So, first things first. Before we do a deep dive of all there is to know about the best online betting sites in India, we need to talk about India's position on online betting. As you probably know, India's gambling laws are tough. Not only are they confusing to understand, but they are also very strict. Bear with us, this is a long one.
You may be wondering why the Indian government is adamant to sticking to such restrictive regulations. Well, here's your answer – it's all due to The Public Gambling Act of 1867. In short, this is an important legislative document that was published during the British reign in India. Needless to say, advanced technologies didn't exist at the time, so of course there is no mention of the online betting experience. Bottom line, these laws are incredibly outdated and archaic because they don't align with the services that are available nowadays.
On top of that, there are other statements that don't make sense. One particular passage states the following: the operation of Indian casinos, the assisting and visiting of venues, financial gambling, as well as devices related to gambling are prohibited. If you are caught doing any of the activities mentioned above, you may be subject to a fine of ₹200 or imprisonment.
The document also states that: "Nothing in this Act shall apply to any game of mere skill, as distinguished from a game of chance or a game of chance and skill combined, unless it is carried on in a common gaming-house."
Before things get even more confusing, we feel it's important to talk about the difference between Games of Skill and Games of Chance.
Games of Skill Vs Games of Chance
In a nutshell, Indian lawmakers classify different forms of gambling into two – Games of Skill and Games of Chance.
First up we've got Games of Skill. In this case, we are dealing with forms of gambling that require you to place bets on the person's skill or abilities. Cricket is a prime example of this since you are placing bets on teams, matches, series and so on. With us so far? Great.
Things are about to get more confusing with Games of Chance. In this case, these are forms of gambling that work with the Random Number Generator. Some examples include casino games such as poker and rummy.
Cricket Online Betting
What about online cricket betting? Is it legal to engage in such gambling activities? It's a bit of grey area to this day. This is the situation: there are lots of operators out there who want to offer their services whilst complying to the rules stated in various legal documents, however, the problem of unregulated gambling is still on the rise. Therefore, it doesn't seem like Indian lawmakers will be allowing the legal operation of online gambling to happen anytime soon.
Whilst the Public Gaming Act has caused multiple problems, Indian gambling enthusiasts also had to deal with yet another act - the Information Technology Act of 2000. Given that gaming and web-based betting are the main topic of conversation here, one would assume that the regulations are a little better. But alas the situation remains the same. In fact, the Act doesn't give a basic definition of what online betting really is. To make matters worse, Indian operators were banned from providing their services due to the introduction of blocking services.
So, where does this leave us? Here's the situation. Indian lawmakers need introduce reasonable laws given that the gambling market isn't going anywhere anytime soon. That said, there are a couple of silver linings. Whilst online betting is completely banned in places like Maharashtra, Sikkim has a more lenient approach. Following the publication of the Sikkim Online Gaming (Regulation) Act, 2008, the state has now allowed betting providers to offer their service to Indian players.
Although operators still face so many problems, it's easier for Indian players to engage in online betting nowadays. In fact, they can sign up to international cricket betting sites that offer exactly what they're looking for. You just need to keep in mind a couple of things:
Offshore online cricket betting sites need to be licensed by a reputable gaming provider. This shows that the Indian betting site in question is legit.
You have to be at least 18 years old to create an account and place bets on cricket betting sites in India. (This all depends on the T&Cs set by the provider in question, as some providers may require to you to be at least 21.)
All offshore betting sites in India have to be Rupee-friendly
Finding the Best Cricket Betting Sites in India
Now that the legal stuff is out of the way, it's time to shift our focus on what you're actually here for; the online betting experience.
It all starts with one simple thing – finding your preferred Indian betting site. As expected, there are hundreds of online cricket betting sites out there. From your end, you need to narrow your search down to the one that appeals to you most.
So, how can you find the best cricket betting sties in India? We've got some points that can help you out. Check out what we have to say, below:
Licensing
We'll start by discussing the most important point of them all. Always choose a provider that discloses its licenses and additional documentation that show it's the real deal. If you're not sure whether the provider in question is licensed, you can always check for logos at the bottom of the page. If you see any familiar ones that are linked to the Malta Gaming Authority, the UK Gambling Commission, The Gibraltar Regulatory Authority, and the Kahnawake Gaming Commission, you're in good hands.
In this way, you'll be adhering to India's regulations on offshore betting sites when you choose licensed bookies. More importantly, you're safeguarding your online safety. Whilst it's great that the Indian market is flourishing, illegal online cricket betting sites still manage to slip to the cracks. Whilst all gaming bodies are doing their best to prevent this from happening, sometimes it's out of their control.
The best thing you can do is to never cut corners; always choose reputable online cricket betting sites that do things by the book. In this way, you're guaranteed a betting experience that exceeds expectations.
On top of that, all licensed providers take the necessary measures to ensure that you're protected from any fraudulent activity. In fact, most betting sites India are equipped with SSL technologies that help prevent hackers from accessing the platform.
In other words, make things easy for yourself – if you really want the betting experience you deserve, that can only be achieved by signing up to licensed online cricket betting sites.
Rupee-Friendly Options
Along with choosing a licensed betting site, you should also consider finding providers that allow you to pay in Rupees. In this way, you can avoid paying high conversion rates if the provider in question doesn't allow you to complete deposits and withdrawals in the desired currency.
Rupee-friendly websites are becoming increasingly popular, so it shouldn't be a problem to track down specific online cricket betting sites that give you the option to pay in Rupees. But just in case, you can always resort to e-wallet systems such as Neteller, Skrill or Trustly. As you will see in a later section of this kind, these examples guarantee that you may only have to pay a small fee or none at all if you're lucky!
Variety, Bonuses, Accessibility, Great Customer Support and More
Finally, you need to choose a provider that offers that something extra. In this particular case, we're talking about key factors such as match variety, accessibility, bonuses, fair T&Cs and excellent customer support.
Match Variety
First of all, you need to make sure that cricket betting options are available. It's a no brainer in this case. This includes anything from IPL Betting and even international ones. People like different things so it's good to have a wide range of options to choose from. Nothing better than being spoiled for choice, right?
If you're still new to the scene, we highly recommend you to check out news portals such as ESPN cricket news. In this way, you'll get an idea of what you should expect. On top of that, you'll get more insights on the players and teams and which matches are available to watch. In this way, things start making more sense when it comes to the betting experience. In other words, this is a great way to start your cricket betting journey with a bang.
Mobile-Friendly
Are you interested in placing bets on your phone other than just your desktop? In this regard, you need to find mobile-friendly options. Considering the fact that the mobile market is gaining more traction, this shouldn't be a problem since most online cricket betting sites are all optimised for mobile use.
24/7 Customer Support
Another thing you need to consider is whether you'll be given the assistance you need should any problems crop up. In this respect, the customer service team on any reputable Indian betting site will be available 24/7. Generally speaking, you have the option to reach out to them via email, telephone and of course, the 24/7 live chat feature.
Bonuses, Promotions & VIP Programme
Your experience isn't complete without some freebies. Well, we've got news for you! Most online cricket betting sites always offer a generous welcome bonus to newly registered players. In this way, everybody wins – the betting provider attracts new members, whilst players can enjoy a little something in return.
Keep in mind that existing players aren't forgotten. In fact, the best cricket betting sites will make sure that ongoing promotions are made available throughout the duration of your betting journey. This includes anything from no deposit bonuses, reload bonuses, weekly bonuses, daily deals, monthly offers and so on.
In addition to that, some betting providers offer a highly exclusive VIP program. Needless to say, if you're part of the VIP program, you're given the A-lister treatment. This means that you can win bigger prizes including faster cash withdrawals, birthday bonuses, exclusive invites betting tournaments and even flight tickets!
Fair Terms and Conditions
Whilst all this sounds very appealing, you need to make sure you are in complete agreement with the Terms and Conditions tied to bonuses and promotions. We advise all Indian players to read them to avoid any unexpected surprises along the way. As you know, a 35x wagering requirement is very different from a 70x wagering requirement. In short, just make sure that you know what you're signing up for prior to claiming a bonus.
And on that note, here's a roundup of all the aforementioned factors that can help you track down the perfect Indian betting site:
Valid Licensing and Documentation that shows that your preferred provider isn't going to scam you
Rupee-Friendly Options
Alternative Banking Solutions (E.g. Neteller, VISA, Mastercard, PayPal)
Match Variety
Generous Bonuses and Promotions
Exclusive VIP Programme
Fair Terms and Conditions
Adequate Wagering Requirements and Fair Time Limits
Superb Customer Support & 24/7 Live Chat
How to Sign up to Indian Cricket Betting Sites
You've tracked down the best cricket betting sites, you've chosen the one that works for you and now there's only one thing left to do – of course it's time to sign up! This means you're one step closer from enjoying all the non-stop action that comes with every online betting experience.
That said, you'd be surprised how many Indian players find it difficult to set up their account. We're here to tell you there's nothing to worry about; in fact, most betting sites make things easy for players. After all, the goal is to start raising the stakes from the start, right? In other words, the best betting sites India won't waste your time with any unnecessary details.
Most of the time, the process only takes a couple of minutes. And we're here to show you how it's done. Start by shopping around for the best sites India. Once you've chosen the one that appeals to you most, just click on the sign up button.
The whole process is as easy as 1, 2, 3. In fact, we've broken it down into 6 simple steps:
Launch your provider of choice
Sign up/Log in
Enter your personal details – name, address, email address, contact numbers
Place a deposit to claim your cricket betting welcome bonus
Raise the stakes!
Once you're all set up, it's time to start betting! As you'll note in the upcoming section, most online betting sites in India offer a wide range of bets for everybody's cricket tastes and banking preferences. Feel free to check 'em out!
The Most Popular Bets Offered at Betting Sites in India
It's now time to talk bets. Considering the fact that cricket betting is popular around the globe, it come as no surprise that betting providers offer a plethora of bets. You can say there's a bet that represents all the memorable moments that happen during a cricket match.
Some of them include ones that you can place on the number of runs carried out during a match, ones that can be placed on specific players, others that are related to the cricket series in question and there's even one that you can place on the coin toss at the start of the game. Needless to say, if you're looking for variety, you're going to get just that.
Without any further ado, here are the most common ones you're likely to come across when you start betting:
Match Bet
Match Score
Series Winner
Man of the Match
Top Bowler
Top Batsman
Win Toss
Odd/Even Runs
Mode of Dismissal
Are Online Cricket Betting Sites in Indian Rupees Easy to Come Across?
So, you want to find the perfect Indian betting site, but you want to avoid hefty conversion fees when it comes to issuing deposits. Bearing this in mind, you may be wondering whether it's easy to find online betting sites in Indian Rupees. We've got your back.
You'll be happy to know that, more and more offshore betting websites in India are giving you the opportunity to pay in Rupees. Given that the Indian gambling market is making its mark on the world, international partners are making sure that they are able to offer an ideal betting experience in its entirety. Along with that, some online cricket betting sites are giving you the option to optimize the site in Hindi.
You also have to keep in mind that you won't always find online betting sites in Indian Rupees. However, there are ways to go about this. If you plan on sticking to Rupees, we advise you to check out some reviews so that you can plan ahead. In this way, you'll know what currencies area available from the get-go.
If you're open to other alternatives, you'll also find betting sites that offer web wallet systems such as Neteller, Trustly or Skrill. In this case, you'll only have to pay small fees or none at all.
Which are the Top 10 Cricket Bookies in India?
And on that note, we've reached the end of our guide! As betting experts, we're passionate about the players's online experience. We want all of you to make the most out of your time online, so we hope that this guide has given you a better idea of what a reputable Indian betting site should look like.
There are hundreds of online cricket betting sites out there, but as you know, only a few make the cut. In the past few sections, we've talked about the importance of choosing licensed online betting sites. Along with that, we've advised you to always stick to online cricket betting sites that allow you to play in Rupees.
Finally, we've gone over features that can make or break your online cricket experience. Some of these include factors such as the variety of bets, the available matches, compelling bonuses and promotions, fair wagering requirements and decent Terms and Conditions. In a nutshell, you know we're picky but with good reason. Players should always get the online betting experience they pay for, and most importantly, the one they deserve.
And that is precisely why we've dedicated this final section of the guide to the top betting sites you can sign up to! As you can imagine, we've seen a variety betting websites in India throughout our time working in the field. Some stand out, and other are well – not great.
Lucky for you, you won't have that problem when you check out the following cricket betting sites. We've been working with Inner Change Mag for a while and we know that you will only find sites that simply have it all. You're guaranteed only the best IPL betting sites, complete with bonuses, the hottest matches and the largest variety of available bets. Best of all, you're promised an online betting experience that will rock your socks off. Don't take our word for it, click on the previous link and see what you think!
Learn more about online gambling by clicking on the following links: